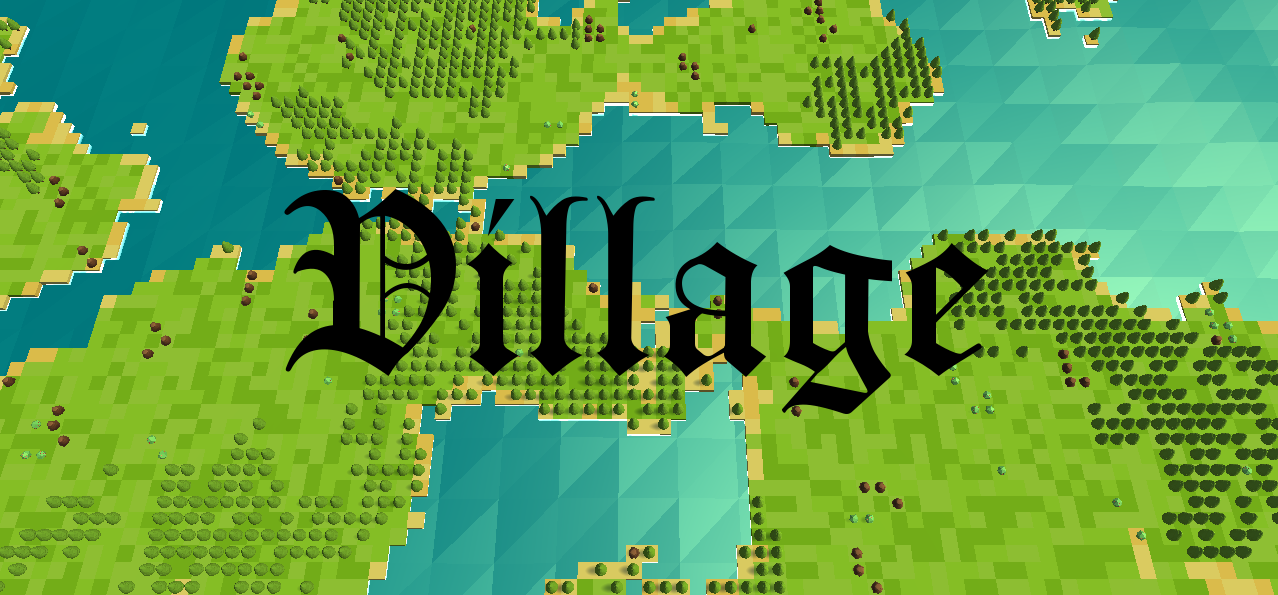 Village 2
A downloadable game for Windows
Village 2 was university project. This game was created by 4 people in few months, so there may be some bugs. This is more like a prototype.
Main game objective is to reach certain score by building a village in limited time. You can get points by building stuff, gathering resources. Also you have side tasks which helps you to reach goal.
Game features:
-Randomly generated map
-Villagers have their own mind and work on available jobs ( Gathering food, cutting wood, mining stone etc.)
-All world is stored in grid.
-Save function. Save the game with F5, and load previous save with F6. Works only in-game and not in main menu.
How to play:
You start in randomly generated world, so first you need to find place where to start your village by building castle. Then you need to start cutting trees, gather food, mine stone. Villagers use food to survive, so if there's no food, villagers start to leave their home. On top of the screen you can see time and score bars. If time bar is empty you loose. If score bar is full you win!
Controls:
-Move camera with mouse, WASD keys.
-Rotate camera with Q and E keys.
-Select icons on the bottom left and build buildings with left mouse button.
Whats new:
-Fixed a bug that didn't let to place the main building after going to main menu and generating a new world.
-Fixed a bug that didn't update the grid when rock was completely mined, not allowing to place buildings in the same place.
-Save function: F5 to save, F6 to load.
Install instructions
Extract and play.